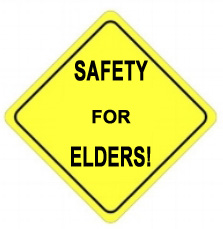 People are spending more time at home due to the pandemic, and many are finding themselves spending more time alone as well. If someone you care about is elderly and spending more time alone, it might be difficult for them to call for help if it's needed.
With this in mind, today is an ideal time to review the following checklist to make sure your elder family members are living safely:
Here are just a few.
Get a lifeline. These emergency response systems provide assistance around the clock
Make sure smoke detectors and carbon dioxide alarms are installed, especially in the kitchen
Buy small appliances that turn off automatically
Ensure that all rooms have good lighting with convenient and easy to use switches
Use nightlights near any night time traffic paths
Get a telephone with enlarged buttons; get a cell phone for your parent
Install grab bars in the bathroom and even a shower chair
Place anti slip rubber decals on the bathtub or exchange the tub for a walk in shower with a shower seat to prevent falls
Install a programmable thermostat
Eliminate throw rugs to avoid slips
Replace the faucets with single level handles for easier one handed control
Have a spare key in the event of a lock-out; or consider installing a keypad (easier to operate than sticky keys)
Encourage the use of deadbolts and a peepholes
Help unclutter the house and cabinets
Buy furniture that is easy to get up from