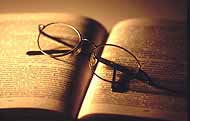 As noted in our previous post, the financial and emotional implications of becoming disabled can have a profound effect on one's family.
"Planning ahead" in this context means having the necessary estate planning documents in place that provide our trusted loved ones with the ability to assist us with planning when we are unable to do so for ourselves.
Chief amongst these estate planning documents is the Financial Durable Power of Attorney, which appoints an Agent to generally carry on your financial and personal affairs on your behalf, providing them with broad powers that can include the ability to make gifts on your behalf.
Did you know that being a spouse does not give you the authority to act on behalf of your spouse? Only a legal document appointing you as financial agent can do that. That being the case, if your loved one is deemed incompetent and does not have a financial power of attorney in place, then only way you will be able to act on his / her behalf relative to his / her financial matters is to pursue a Guardianship in Probate Court. This is a time consuming and costly court process that adds to the complexity and stress of long term care planning.
Thus, it is important for us to make certain that our Financial Durable Power of Attorney is up to date, and to communicate with our loved ones about our wishes and about of the nature and extent of our finances and property. These steps can help alleviate the stress.